More Model Railroad Tips & Ideas
Quick Tip #1
Shiny surfaces can spoil the realism of any model railroad. Shiny surfaces can make buildings and trains look fake as though they have just come off a shop shelf. A simple way to remove that shine is to overspray the structure or rolling stock with Dullcote (Testors #1260 clear flat lacquer overcoat). Dullcote is available at most hobby stores and comes in a small spray can like many other model car colors.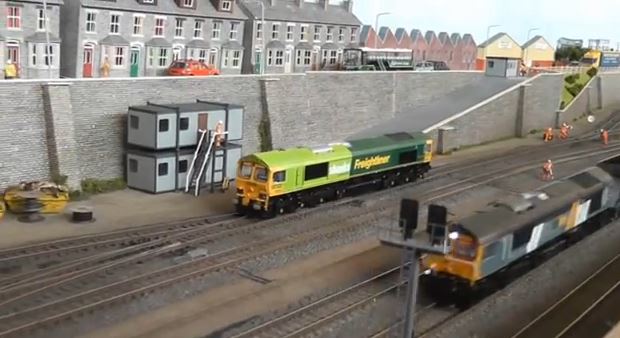 Quick Tip #2
Ballasted track adds more scenic realism to a layout. However, you need to make sure that the electrics are all sorted out and that all the rail joiners are tight fitting before you start ballasting. Otherwise you may find that after you have ballasted your track, some sections of track won't work properly.
For yards you may want to use a finer grade of ballast to give the impression of more lightly laid lines, while on the mainline you might want more coarse ballast.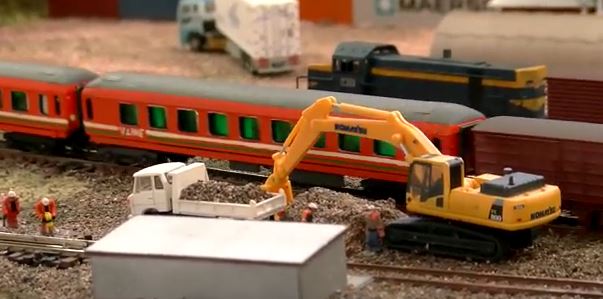 Quick Tip #3
Sawdust can be an inexpensive material for making ground cover. Buy some fabric dye from the supermarket or hobby store. Mix up the dye according to the directions and start adding your sawdust. Keep adding the sawdust until all the liquid is gone. Preheat the kitchen oven and then turn it off. Then put the colored sawdust in a baking dish and put in the warm oven for an hour or so to dry it out. Once it's dried and cooled, bag it up to store it until you're ready to use it. You can apply it to the ground with white glue and to trees with spray glue or hairspray.