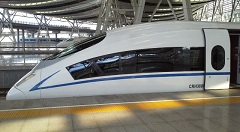 Travel in China on the biggest high speed rail network in the world. The travels travel at around 305kph and punctual almost to the second.
There are numerous high speed rail routes to take. Last time I did a full circle starting from Hong Kong and stopping off for a few days at major chinese cities on my journey. I started my high speed rail trip in Shenzhen in the south across to Guangzhou, up to Changsha, on to Wuhan, through to Beijing, down to Qufu (the home of Confucius), on to Shanghai, to Xiamen, and back to Shenzhen. My vacation was wonderful with no problems whatsoever. I saw some amazing scenery, met some fascinating people, had the time of my life.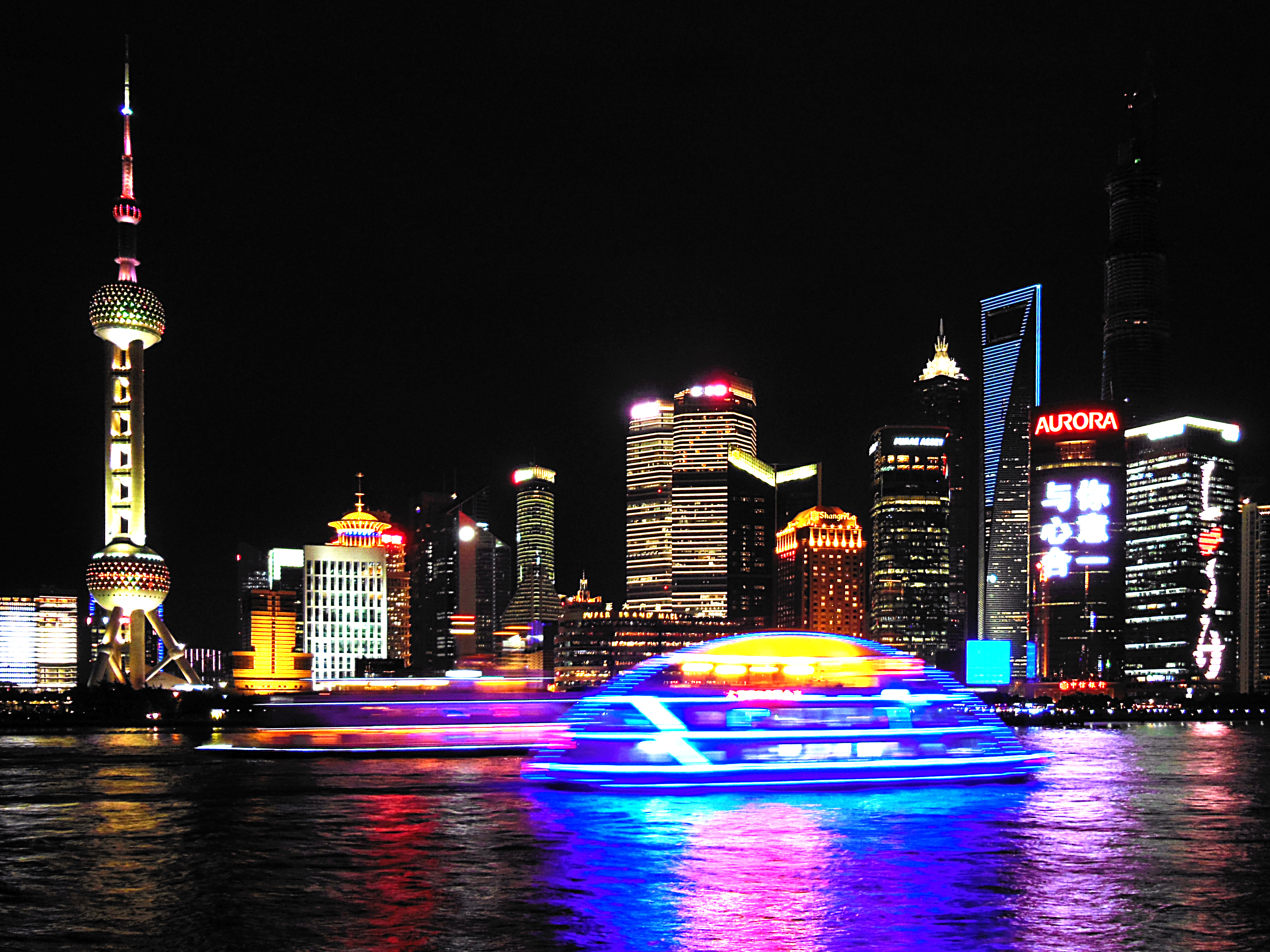 Shanghai by night. A stroll along the Bund or a river dinner cruise are good options. From my experience China is an incredibly safe travel destination. I would often grab a cab 10 to 15 km out of town, or take the metro line , and walk the back streets back to my hotel. I never at any time felt unsafe. In fact; on a few occasions I lost my way and locals walked with me for 10 to 15 minutes to show me the way. Many didn't speak English, but could understand the words and directions on the hotel business card I kept in my pocket.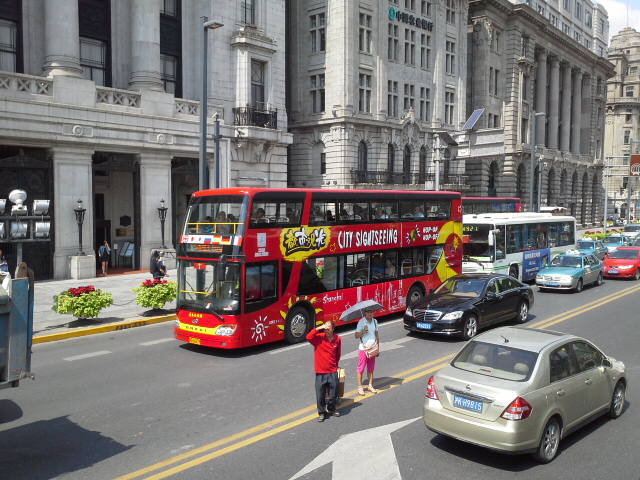 No this is not London, it is the Bund in Shanghai, China. A hop-on, hop-off bus is a cheap and easy way to explore Shanghai.
The metro trains are quick and easy to use. The signage and announcements are in English, the ticket machines are in English, the train stations and trains are incredibly clean. The trains arrive everey few minutes so there is no waiting.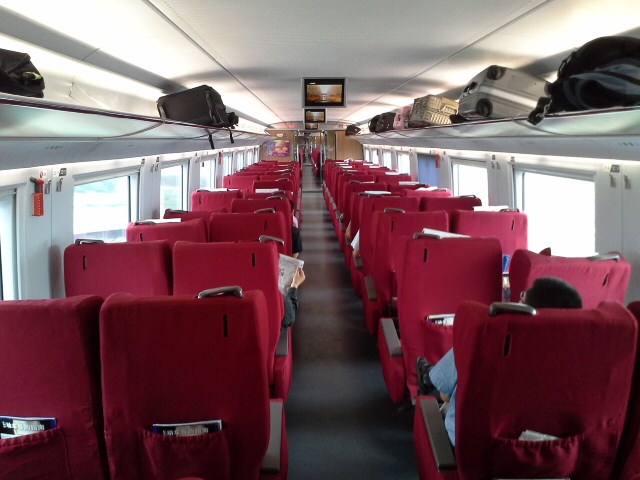 In China most bullet trains have 3 classes. This is first class, however I also travelled business class on a couple of journeys.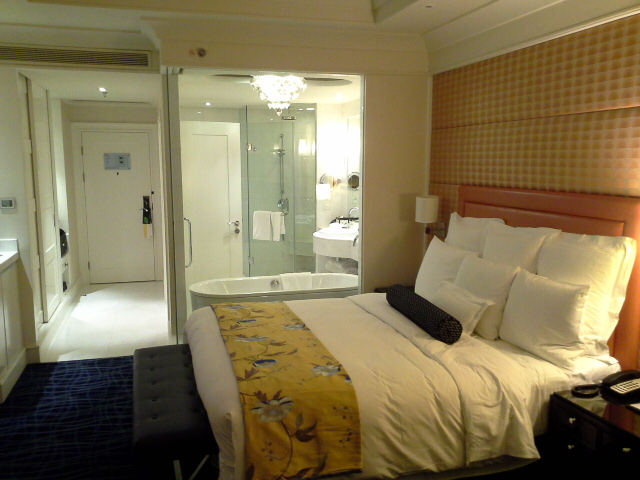 Hotels in China are as good as anywhere in the world. The major hotel chains like Marriott, Sheraton, Hyatt, Shangri-La, Westin, InterContinental, Hilton Hotels, Crowne Plaza, Ramada, Swissotel, Fairmont, Sofitel, and Mercure Hotels are all represented.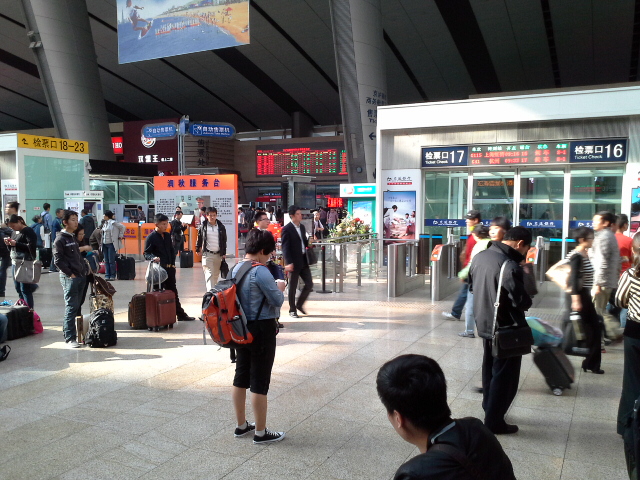 The high speed train stations are easy to get around and spotlessly clean. The signage is in both Chinese and English. Major stations like Shanghai and Biejing have about 25 platforms so use gate numbers and boarding systems just like at an airport. Unlike plane travel, the trains are always on time, and you don't need to arrive hours before you leave. Platform gates generally open about 15 minutes before the train leaves. The bullet trains pull into the station and stop exactly on the spot where you board. If your seat number is for Car 3, you line up at the Car 3 sign and the doors of Car 3 will stop exactly in front of you. The train will leave about 90 seconds later. Very efficient!
If you are planning a vacation to China there are numerous tours to consider. A Yangtze River Cruise is one option. The tours vary in length depending on how long you want to travel and what you want to see. A 12 day tour for eample would take in Beijing (the Great Wall, Forbidden City etc), and fly to Xian to see the Terrecotta Warriors, then cruise the Yangtze including the spectacular 3 Gorges Dam, and on to Shanghai (my favorite).