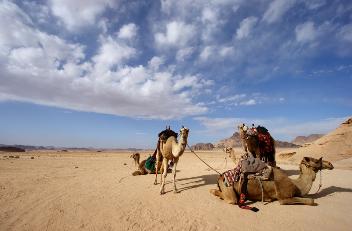 Travel by train to Jordan and take a camel trek across the desert.
Several tour operators offer vacation tours that travel from London to Aqaba in Jordan. Most tours start in London and journey by train across some of Europe's most interesting landscapes to the Balkans. These vacation tours usually travel via Venice, Belgrade, Ljubljana, Zagreb and Sofia and Istanbul Jordan.
The tours travel by train into Turkey before continuing south to the Syrian border and then on to Damascus. The tour group will then travel the Hejaz Railway to Amman in Jordan.
Arrival in the city of Petra is one of the great tour highlights as the city is home to many fascinating archaeological sites. Wadi Rum is famous, because T. E. Lawrence took three days traveling from Wadi Rum to Mudawarra on a racing camel to cut the Hejaz railway line. This area is perfect for vacation photos as it has some of the most spectacular desert scenery in the Middle East.
The tour finishes in the Red Sea town of Aqaba.
Sample of travel from London to Jordan itinerary:
Day 1 Join tour in London and from London by overnight train to Venice via Paris
Day 2 The tour arrives in Venice where there is time for a Venice walking tour and to take wonderful vacation photos
Day 3 Board the train and travel to Ljubljana
Day 4 Travel by train to Zagreb
Day 5 In Zagreb or an optional tour to Samobor
Day 6 Travel by train to Belgrade
Day 7 Travel by train to Sofia
Day 8 Sofia city tour then travel by train overnight to Istanbul
Day 9 Arrive Istanbul then take a walking tour through Sultanahmet
Day 10 Time in Istanbul then travel by train overnight to Konya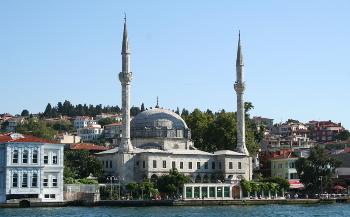 Travel by train to Istanbul in Turkey.
To find out more information on this travel itinerary contact a travel agent or tour operators by searching on th Internet for 'travel from London to Jordon by rail' or 'train travel from London to Aqaba' or 'rail tours London Jordan'.
Enjoy planning your journey from London to Aqaba in Jordan by rail.
Here are 9 excellent rail trips and destinations to get you started (there are many more) :
1. Trans Siberian railway tours

2. Switzerland's Alpine scenery by train

3. Reunification Express tour - Vietnam

4. USA Coast to Coast

5. Canadian Rockies and a journey on the Rocky Mountaineer

6. Australia & the Ghan Luxury Train

7. Discovering Japan by train

8. London to Jordan, by rail

9. China by High Speed rail

Click the above links to read more above each of these rail journeys.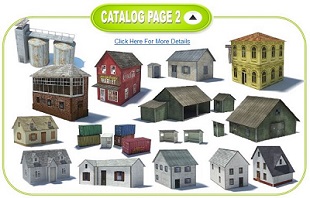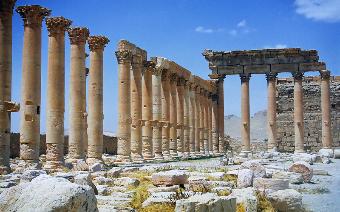 Ruins of the ancient city of Palmyra in an oasis 215 km northeast of Damascus.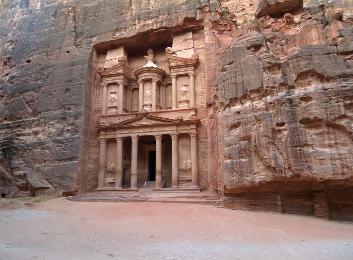 Travel to Petra in Jordan and tour the archaeological sites.
Day 11 Arrive by train at Konya then transfer by bus to Urgup
Day 12 Sightseeing in Cappadocia then a drive to Konya and travel by train overnight to Gazientep
Day 13 Time in Gazientep
Day 14 Arrive Oncupinar then drive to Aleppo
Day 15 Time in Aleppo includes a tour of St Simeon's Monastery & Citadel
Day 16 Travel by train to Damascus and enjoy a city tour of Damascus
Day 17 Take a day tour to Krak des Chevaliers crusader castle
Day 18 Travel by train to Amman in Jordan
Day 19 Travel via Mount Nebo and Madaba and drive to Petra
Day 20 Time in Petra and tour an archeological site
Day 21 Drive Aqaba via Wadi Rum with an optional tour by camel trek in Wadi Rum
Day 22 Drive to Amman via Dead Sea and Baptism site
Day 23 Travel by air to London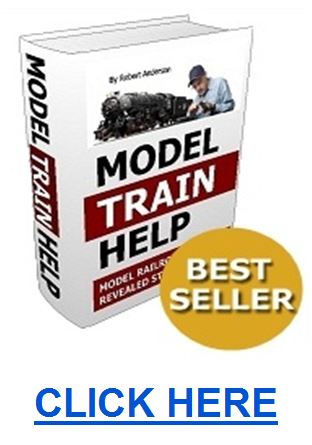 Click here to watch model train club videos